2013-2014 Revenue and Expense Summary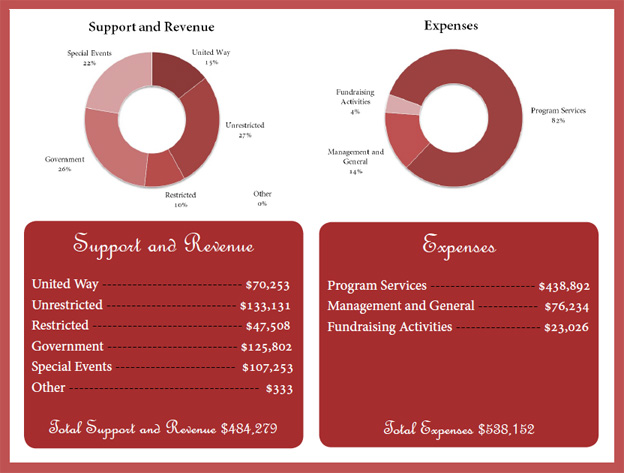 During the 2013 - 2014 fiscal year, the Center's services reached 772 individuals through 44,273 instructional contact hours, a 54% increase over the previous year.  Volunteers logged an additional 4,301 hours outside the classroom.  The total cost benefit return to the community for volunteer and professional instructional hours was $1,136,631.
We have a responsibility to our community and our donors and work hard to ensure long-term sustainability of the organization. We make our Form 990 available for review, as required by law.
You can do your part by donating your time as a volunteer or making a monetary donation.