Resources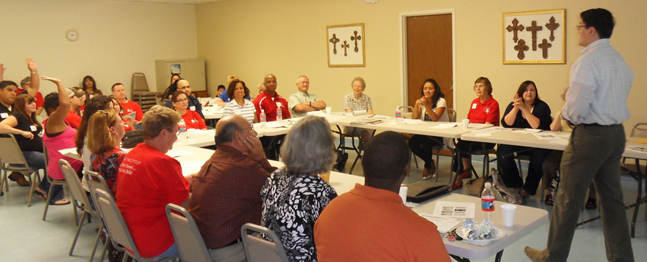 Tracking Volunteer Hours
Download the Volunteer Hours Form to keep track of your volunteer hours and email them to the Adult Reading Center at the end of each month. Or, click here to complete the online volunteer hours form after each volunteer activity. Contact Kelly Miller at 281-485-1000 with any questions.
Resources for Adult English Language, Barton, Citizenship and GED Teachers
Click here to download "10 Strategies for Teaching Adult English Language Learners".
Click here to download a list of online resources for teachers.
Barton Reading and Spelling System
Websites For Partner Organizations
Barbara Bush Houston Literacy Foundation
Connect 4 Literacy Video Resources
Click here to discover a collection of 4 videos to help you understand the importance of literacy and how you can support the adult learning process.  The Connect4Literacy website includes the 4 videos and links to handouts that may be downloaded to support the video content.