March 23, 2017 10:30 am - 1:00 pm
Knights of Columbus Hall, Pearland
Become a Sponsor online and pay by credit card
Or download Sponsorship Levels and pay by check
The 14th Annual Red Hat Literacy Luncheon is around the corner and the excitement keeps growing! Adult Reading Center CEO Dale Pillow recently announced Jonathan Sandys, the great-grandson of Sir Winston Churchill as the guest speaker. Mr. Sandys is an international public speaker on the life, times and leadership of his illustrious relative. Returning this year is Channel 13 news anchor Elissa Rivas as the Mistress of Ceremonies. Pearland PD Sgt. Roy Castillo and his wife, Virginia, are supporting the luncheon as Honorary Chairs.
Pearland City councilmembers, county commissioners, and local businessmen will be serving as Celebrity Waiters for the luncheon to raise scholarship funds through the tips generously donated by our attendees. So mark your calendar now for Thursday, March 23rd to attend the luncheon at the Knights of Columbus Hall in Pearland from 10:30 am - 1:00 pm.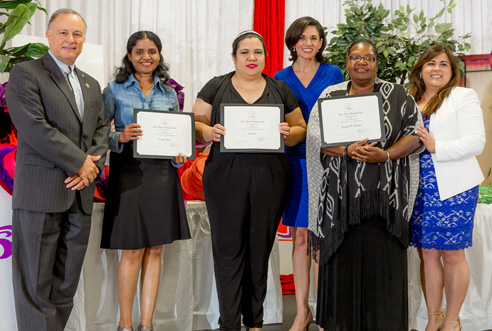 Of the 93 million adults in the U.S. functioning at or below basic levels of literacy in reading, writing, and math, 30 million are the parents or primary caregivers of children ages 0-8. The Adult Reading Center provides services to Brazoria County, southern Harris, western Galveston, and eastern Fort Bend counties. The Center has a long history of student success. None of these achievements are possible without the support of the community and the Red Hat Literacy Luncheon is a wonderful opportunity to contribute to their education and, of course have fun.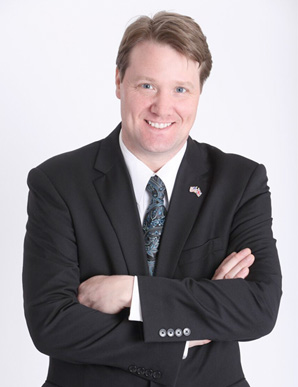 Guest Speaker Jonathan Sandys' mission is to continue the amazing legacy Sir Winston Churchill left the world and work with present and future generations to inspire the great leadership of courage, faith and integrity employed by his great-grandfather throughout his tumultuous life.  With stories both familiar and some known only to family, Sir Winston Churchill comes alive again through the vibrant words of his great- grandson.
The legacy of Sir Winston Churchill and the Second World War is legendary, but most are unaware of the many struggles Churchill faced and overcame in every stage of life. Over his fifty-year political career, Churchill was ostracized by colleagues who called him a crank and he was rejected by many who he had once considered friends. With courage and faith, he stood for what he believed in. With integrity, he truly represented the people who had elected him. Churchill's courageous determination enabled the British to stand firm against Hitler and the Nazis, even when France surrendered and Britain stood alone. The example of Sir Winston Churchill is a legacy of success in the face of failure. It proudly stands as a demonstration of how one man's courageous determination, faithful leadership, and steadfast integrity in the face of defeat changed the world.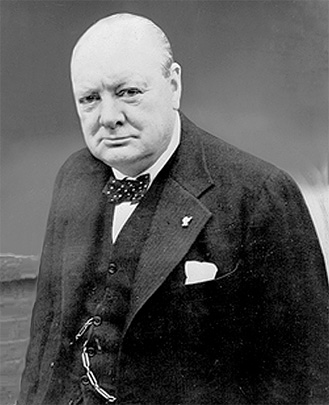 "We cannot tell what lies ahead. It may be that even greater ordeals lie before us.  We shall face whatever is coming...The right to guide the course of world history is the noblest prize of victory."  ~ Sir Winston S. Churchill - August 20, 1940 - 'The Few'.